Support HOBB - Become a Sustaining Member
Who's Online
We have 1 guest online
Monday, 18 September 2006
Monday Morning Mold (Mycology) - September 18, 2006
\n This e-mail address is being protected from spam bots, you need JavaScript enabled to view it >
~~~~~~~~~~~~~~~~~~~~~~~~~~~~~~~~~~~~~~~~~~

Monday Morning Mold (Mycology) - September 18, 2006

Mold (Mycology) in the Media

September 18, 2006

~~~~~~~~~~~~~~~~~~~~~~~~~~~~~~~~~~~~~~~~~~

Mold (Mycology) Stories - from Cynthia Anne Coulter (Mulvihill) of Hyde Mulvihill, APC

-- DSU says poor design to blame for black mold (The News Journal, DE - Sep 16, 2006)

-- Bad water - Sick Nicor workers believe their chronic illnesses were caused by faulty plumbing (Aurora Beacon News, IL - Sep 17, 2006)

-- Attorney Wins Failure To Disclose Toxic Mold Case For Seller (Realty Times, TX - Aug 20, 2006)

-- Rains breed moldy month for Alaska - ANCHORAGE: Allergy sufferers can blame wet September for their misery. (Anchorage Daily News, AK - Sep 17, 2006)

-- Mold Education: Effect of chlorine dioxide gas on fungi and mycotoxins associated with sick building syndrome. (Appl Environ Microbiol. 2005 Sep;71(9):5399-403)

-- Mold Education: Pulmonary colonization by Chrysosporium zonatum associated with allergic inflammation in an immunocompetent subject. (J Clin Microbiol. 2002 Mar;40(3):1113-5)

-- Court Mold: Adams Says Immediate Action Needed On Mold In Courthouse - Says County Commission Should Have Been Told Of Problem

-- Court Mold: Water ruins court papers

-- School Mold: School officials take steps against mold

-- Mold & Investment: American Mold Guard lowers 3Q net sales forecast (Reuters - Sep 13, 2006)

-- Mold Professionals: Cynthia Coulter Mulvihill (Mold Litigation Consulting)

Good Morning,

This week's photo is of ascospores, from the University of Alberta's website.

Coming soon: reviews of: My Office is Killing Me! by Jeffrey May, Johns Hopkins University Press, 2006; The Triumph of the Fungi - A Rotten History, by Nicholas P. Money, PhD, Oxford University Press, 2007.

Hot tips on mold? Please e- mail them to Cynthia A. Coulter Mulvihill at This e-mail address is being protected from spam bots, you need JavaScript enabled to view it

DSU says poor design to blame for black mold (The News Journal, DE - Sep 16, 2006)

~~~~~~~~~~~~~~~~~~~~~~~~~~~~~~~~~~~~~~~~~~
DOVER — The William C. Jason Library-Learning Center at Delaware State University is riddled with black mold, the result of water that pours into the building during moderate to heavy rainfall.

According to the federal Centers for Disease Control and Prevention, black mold may cause stuffy nose, irritated eyes, wheezing or skin irritation. People allergic to mold may experience breathing difficulties, and those with weak immune systems and chronic lung diseases may develop infections.

Click here for DSU says poor design to blame for black mold (The News Journal, DE - Sep 16, 2006)

Bad water - Sick Nicor workers believe their chronic illnesses were caused by faulty plumbing (Aurora Beacon News, IL - Sep 17, 2006)

~~~~~~~~~~~~~~~~~~~~~~~~~~~~~~~~~~~~~~~~~~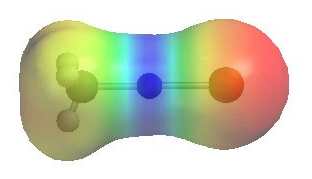 Ruben Luna's doctor was stumped. The Aurora resident's teeth were falling out, he had no control over his bowels and the sharp jabs in his gut left him hunched over daily. "You can't be this sick," the doctor told Luna. "You have the body of an 80-year- old and you're 30."

The doctor gave him pills. Nothing changed. They took out part of his stomach, removed some gallstones. But the grinding ache persisted.

Picture: Graphic representation of Methyl chloride.

Click here for Bad water - Sick Nicor workers believe their chronic illnesses were caused by faulty plumbing (Aurora Beacon News, IL - Sep 17, 2006)

Attorney Wins Failure To Disclose Toxic Mold Case For Seller (Realty Times, TX - Aug 20, 2006)

~~~~~~~~~~~~~~~~~~~~~~~~~~~~~~~~~~~~~~~~~~
Four months after purchasing a condo from Kimberly Orlando and Nguyen Nguyen in Huntington Beach, California, the buyers filed a lawsuit against the sellers, their real estate agent, the homeowners association, the termite inspector and the home inspector. The plaintiffs alleged causes of action for negligence, fraud, breach of contract, and negligent misrepresentation against the sellers and sought over $250,000 in damages from the sellers. Others in the lawsuits had already settled, but Orlando and Nguyen decided to take their chances in court.

"The main reason my clients decided to take this to trial, is that the money was coming out of their pockets," explains Santa Ana, California defense attorney Kevin J. Gramling, an expert in toxic tort litigation. "All they had was content insurance. My clients did have liability insurance, but the main issue with the insurance carrier was that the allegations were of an intentional nature (fraud and misrepresentation), such that they denied coverage."

Photo: Attorney Kevin Gramling

Click here for Attorney Wins Failure To Disclose Toxic Mold Case For Seller (Realty Times, TX - Aug 20, 2006)

Rains breed moldy month for Alaska - ANCHORAGE: Allergy sufferers can blame wet September for their misery. (Anchorage Daily News, AK - Sep 17, 2006)

~~~~~~~~~~~~~~~~~~~~~~~~~~~~~~~~~~~~~~~~~~
You can smell it in the grass. You can see it on the trees. Maybe even spy some growing in your house. Or feel it choking your lungs.

Anchorage is awash in mold these days, especially now that it's September -- this year even moldier than usual thanks to the short, wet summer. That's because mold loves rain.

Photo: Ascospores

Click here for Rains breed moldy month for Alaska - ANCHORAGE: Allergy sufferers can blame wet September for their misery. (Anchorage Daily News, AK - Sep 17, 2006)

Mold Education: Effect of chlorine dioxide gas on fungi and mycotoxins associated with sick building syndrome. (Appl Environ Microbiol. 2005 Sep;71(9):5399-403)

~~~~~~~~~~~~~~~~~~~~~~~~~~~~~~~~~~~~~~~~~~
The growth of indoor molds and their resulting products (e.g., spores and mycotoxins) can present health hazards for human beings. The efficacy of chlorine dioxide gas as a fumigation treatment for inactivating sick building syndrome-related fungi and their mycotoxins was evaluated. Filter papers (15 per organism) featuring growth of Stachybotrys chartarum, Chaetomium globosum, Penicillium chrysogenum, and Cladosporium cladosporioides were placed in gas chambers containing chlorine dioxide gas at either 500 or 1,000 ppm for 24 h. C. globosum was exposed to the gas both as colonies and as ascospores without asci and perithecia.

After treatment, all organisms were tested for colony growth using an agar plating technique. Colonies of S. chartarum were also tested for toxicity using a yeast toxicity assay with a high specificity for trichothecene mycotoxins. Results showed that chlorine dioxide gas at both concentrations completely inactivated all organisms except for C. globosum colonies which were inactivated an average of 89%. More than 99% of ascospores of C. globosum were nonculturable. For all ascospore counts, mean test readings were lower than the controls (P < 0.001), indicating that some ascospores may also have been destroyed. Colonies of S. chartarum were still toxic after treatment. These data show that chlorine dioxide gas can be effective to a degree as a fumigant for the inactivation of certain fungal colonies, that the perithecia of C. globosum can play a slightly protective role for the ascospores and that S. chartarum, while affected by the fumigation treatment, still remains toxic.

Photo: Chaetomium globosum

Click here for Mold Education: Effect of chlorine dioxide gas on fungi and mycotoxins associated with sick building syndrome. (Appl Environ Microbiol. 2005 Sep;71(9):5399-403)

Mold Education: Pulmonary colonization by Chrysosporium zonatum associated with allergic inflammation in an immunocompetent subject. (J Clin Microbiol. 2002 Mar;40(3):1113-5)

~~~~~~~~~~~~~~~~~~~~~~~~~~~~~~~~~~~~~~~~~~
We report a case of noninvasive pulmonary disease due to Chrysosporium zonatum in an immunocompetent male. The fungus colonized an existing tuberculous cavity and was isolated from transbronchial lavage fluid and from a percutaneous aspiration specimen. The disease was accompanied by the unusual feature of an allergic reaction.

The fungus ball was successfully treated by intracavitary administration of amphotericin B. C. zonatum is the anamorph of the heterothallic ascomycete Uncinocarpus orissi, and the identity of the case isolate was verified by formation of ascospores in mating tests with reference isolates.

Photo: Chrysosporium spp.

Click here for Mold Education: Pulmonary colonization by Chrysosporium zonatum associated with allergic inflammation in an immunocompetent subject. (J Clin Microbiol. 2002 Mar;40(3):1113-5)

Court Mold: Adams Says Immediate Action Needed On Mold In Courthouse - Says County Commission Should Have Been Told Of Problem

~~~~~~~~~~~~~~~~~~~~~~~~~~~~~~~~~~~~~~~~~~
County Commission Finance Chairman Curtis Adams said immediate action is needed on a mold and fungus problem at the County Courthouse.

He also said he is dismayed that the County Commission was not told about the issue in which Clerk and Master Lee Akers brought in an outside firm to test for mold in his office and the chancery judges later put down an order withholding over half a million dollars of office excess fees to cover possible moving costs.

Court Mold: Water ruins court papers

~~~~~~~~~~~~~~~~~~~~~~~~~~~~~~~~~~~~~~~~~~
leaders are learning that, when it comes to important government documents, water can be just as dangerous as fire. On Thursday, Berkeley County Commissioners were presented with five folders that had been damaged after they came into contact with moisture. The outside of the files were covered in mold. Inside, the ink had run, and the clasp that secured them had rusted.

The files had been kept off-site at a North Queen Street facility known as Records Storage Management. The county pays the agency to store more than 100,000 documents from the Circuit Clerk and various other offices. Last month alone, commissioners paid the agency $1,851.40 to store files for the county clerk, purchase orders show.

School Mold: School officials take steps against mold

~~~~~~~~~~~~~~~~~~~~~~~~~~~~~~~~~~~~~~~~~~
HENDERSONVILLE — Officials at Nannie Smith Berry Elementary School assured parents their children's health is not in jeopardy after mold was discovered there this summer.

School officials found mold in the school's basement in late July in an air-conditioning unit and on a ceiling tile in a storage room, said schools spokesman Steve Doremus.

Mold & Investment: American Mold Guard lowers 3Q net sales forecast (Reuters - Sep 13, 2006)

~~~~~~~~~~~~~~~~~~~~~~~~~~~~~~~~~~~~~~~~~~
LOS ANGELES, Sept 13 (Reuters) - Mold prevention services company American Mold Guard Inc. (AMGI.O: Quote, Profile, Research) on Wednesday said it expects net sales for the third quarter to fall below the target it set July 25.

The company forecast third-quarter net sales of $3.1 million to $3.6 million, but now believes net sales will be $2.1 million to $2.3 million for the quarter, which ends Sept. 30.

Click here for Mold & Investment: American Mold Guard lowers 3Q net sales forecast (Reuters - Sep 13, 2006)

Mold Professionals: Cynthia Coulter Mulvihill (Mold Litigation Consulting)

~~~~~~~~~~~~~~~~~~~~~~~~~~~~~~~~~~~~~~~~~~
Cynthia Coulter Mulvihill is a California licensed attorney, admitted to practice in California state and federal courts. She has been the editor and publisher of Monday Morning Mold (Mycology) since 2002.

Ms. Mulvihill provides consulting services to Plaintiffs and Claimants - or potential Plaintiffs and Claimants; Defendants and potential defendants; attorneys; contractors; subcontractors; expert witnesses, remediators, etc. Ms. Mulvihill consults only. Her initial 15-minute consultation is free.

Ms. Mulvihill's confidential services include, depending on who she is retained by, and when:
Analysis of property damage and personal injuries
Conducting a property inspection
Reviewing medical records
Determination of the potential for a causal link between mycological issues and personal injuries
Research of what needs to be done to prove -- or disprove -- property damage, personal injuries, and their causal links
Determination what entity or entities might have caused property damage
Reviewing insurance policies to determine if insurance coverage is available for the claims
Determination what kind of expert or experts need to be retained to prove or disprove a case
Preparation of expert witnesses for depositions
Preparation of written discovery
Preparation of attorneys for questioning of expert witnesses
Ms. Mulvihill's work is, in general, protected by the attorney-client and attorney work-product privileges.

Click here for Mold Professionals: Cynthia Coulter Mulvihill (Mold Litigation Consulting)

Monday Morning Mold Archives

~~~~~~~~~~~~~~~~~~~~~~~~~~~~~~~~~~~~~~~~~~

Quick Links...

~~~~~~~~~~~~~~~~~~~~~~~~~~~~~~~~~~~~~~~~~~


Contact Information

~~~~~~~~~~~~~~~~~~~~~~~~~~~~~~~~~~~~~~~~~~

phone: 626-358-7471

~~~~~~~~~~~~~~~~~~~~~~~~~~~~~~~~~~~~~~~~~~